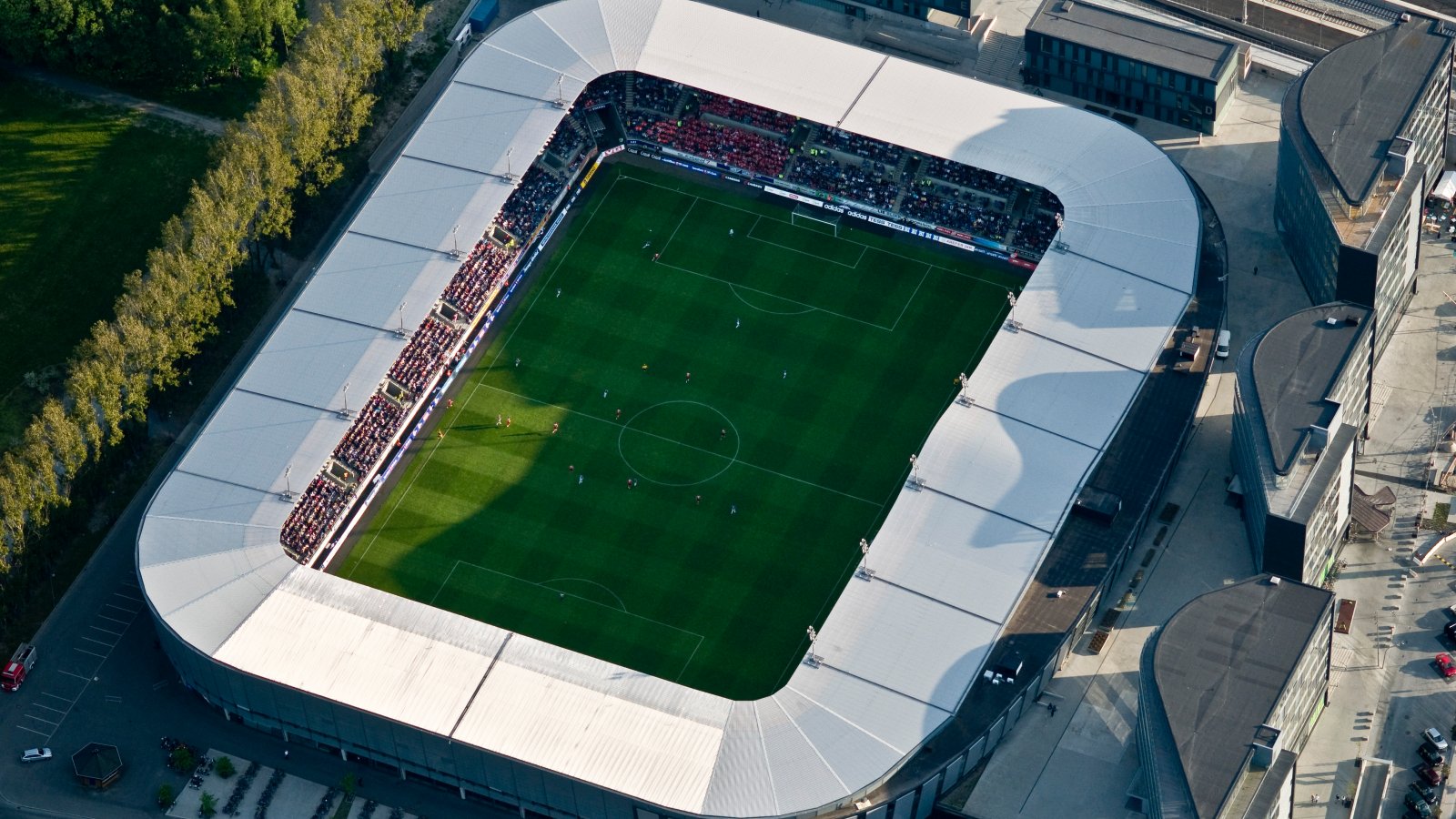 The history of the stadium
SR-Bank Arena is a football stadium, built in Hinna Park, in Stavanger, Norway. It was inaugurated in May 2004 and cost 160 million NOK (€ 20 million) to build. Viking Stadion replaced Stavanger Stadion as the home stadium of Viking FC. The stadium is owned by the club.
The stadium can also host large music concerts and events. Among the artists who have played at Viking Stadion are Bryan Adams, Bob Dylan, Sissel Kyrkjebø & Plácido Domingo, Eagles, Kiss, Robbie Williams.
Directions
Jåtten or Jåttå is a neighborhood (delområde) in the city of Stavanger is located in the borough Hinna, just north of Godeset and Gausel, Rogaland county. The Jåttåknuten hill lies at the southern part of the neighborhood.
Jåttåvågen railway station is located right outside the stadium. Normally the way from Stavanger centre till SR-Bank Arena takes 8 min. The trains operated by NSB. You can get all information about other routes, timetable, travel expenses and buy train tickets here www.nsb.no
If You like you can also take a bus. There are few bus stops around Viking Stadium. All information You can find here www.kolumbus.no
Or taxi, www.rogaland-taxi.no
Phone: +47 51 90 90 00
SR-Bank Arena
Year built: 2004

Current capacity: 16.300

Seating capacity: 15.800

Stading Capacity: 500

Record attendance: 16.600 from 24 jun 2007, when Viking met Brann

Surface: Artificial Grass

Architect: LINK signatur AS/NBBJ Design